Face Dental are proud Platinum providers of Invisalign in Coventry. Invisalign is the most advanced teeth straightening solution available today. Providing patients with fast and effective results, Invisalign can deliver the perfect smile you've always desired. From simple alignment to complex cases, Invisalign clear aligners can help.
The Invisalign clear made to measure aligners eliminate the need for permanent fixed braces and wires. This non intrusive teeth straightening system delivers fantastic results.
Achieving the same perfect smile as a traditional fixed brace, the high-tech Invisalign system allows wearers to remove their aligners when eating, playing sport or cleaning their teeth. While standard braces are often very noticeable and permanently attached to your teeth, the clear Invisalign system is barely noticeable.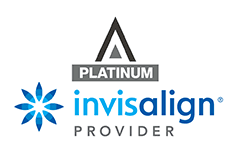 Fast results
Comfortable
Clear and barely noticeable
Removable for eating, cleaning and sport
Perfect for adults and teenagers
Customised care
Finance available
Free consultation
Why Invisalign?
Invisalign is a fast and affordable way to achieve a straight smile. The clear Invisalign aligners are comfortable and easy to wear. Each set of Invisalign aligners are custom made for their wearer.
Invisalign aligners are made from SmartTrack material and while the virtually invisible aligner can be removed, each aligner is trimmed to your gums for optimal comfort. Forget broken wires and painful braces, Invisalign is comfortable and subtle.
How does Invisalign work?
An initial consultation with an Invisalign trained clinician at Face Dental will determine if the Invisalign system is right for you. We will also provide you with an idea of what your final smile will look like, along with an estimated timeframe.
Once you have decided to proceed with the Invisalign treatment, our clinicians will carry out a 3D scan of your teeth, mapping out a custom plan for your treatment.
How long does Invisalign take?
Each teeth straightening case is different depending on the complexity. On average Invisalign treatment is completed between 3 to 9 months. However treatment can be completed in as little as 6 months. More complicated treatments may take longer.
What are Invisalign Aligners made from?
Invisalign clear aligners are made from a high quality SmartTrack material that is almost invisible to the naked eye. Custom made thanks to 3D scanning Invisalign clear aligners are a more comfortable teeth straightening solution than traditional braces. Remove with ease and continue your day to day activities as usual.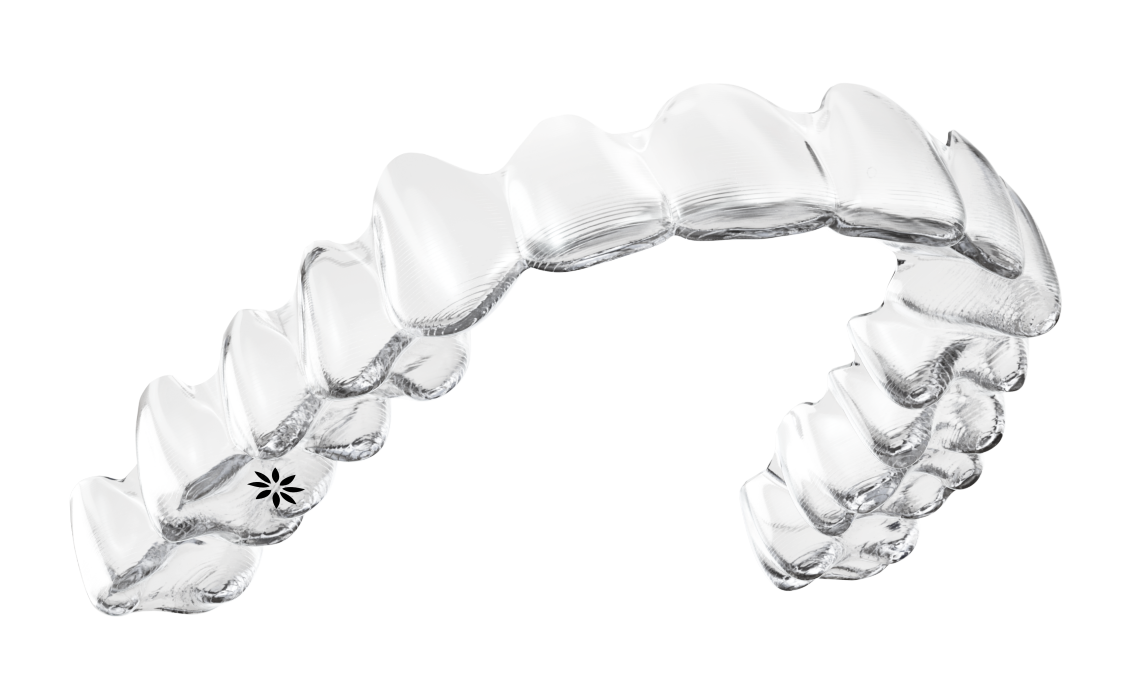 How much does Invisalign Cost?
The cost of Invisalign treatment varies from person to person. Invisalign treatment starts from around £1,500 and can go up to £5,000. There are a number of factors that will effect the price of your Invisalign clear aligners. Everyone's teeth are unique and as such a personalised treatment plan is needed in order to deliver the best smile possible. When consulting our patients for Invisalign aligners, we will discuss the complexity of the work and the necessary time needed to provide you with your desired smile.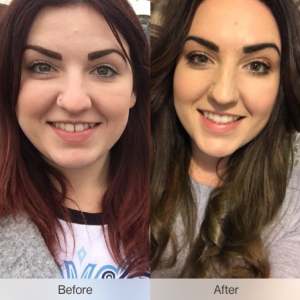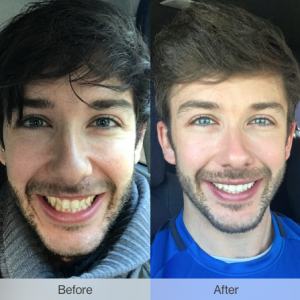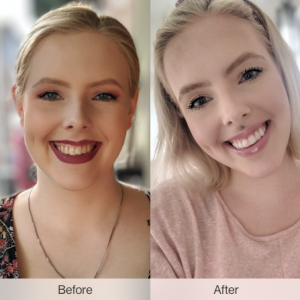 Is Invisalign for You?
Invisalign has been created to treat a wide variety of teeth straightening issues. Below is a list of issues that can be treated with the use of Invisalign teeth straightening aligners:
Overbite
Underbite
Cross bite
Gap teeth
Open bite
Crowded teeth
General teeth straightening