We all know that day to day activities such as drinking coffee, eating certain foods and of course smoking can lead to stained and discoloured teeth. However innovative treatments now provide the possibility to whiten your teeth and get your perfect smile back. Whether you've noticed the discolouration for a while, or more recently on a Skype or Teams call. Face Dental are here to help.
Over the years
teeth whitening
has become more and more popular. With claims from beauty salons and Instagram promoted DIY teeth whitening kits, promising to deliver sparkling white teeth. However, with so many different options available for those looking for whiter teeth, it is important to know which treatments are both effective and most importantly safe.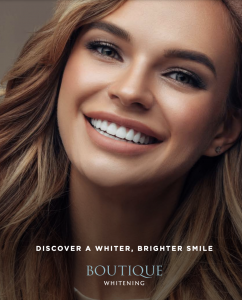 The solution included in teeth whitening treatments contains chemicals that effectively bleach the teeth. As with all types of bleach, contact with the skin and oral consumption can be detrimental. Carrying out teeth whitening at home or visiting an untrained beauty therapist, can lead to burning of your inner mouth and gums, as well as other permanent damage. As with any dentistry or oral health matters, treatment should be carried out by a fully trained dental practitioner.
At Face Dental our highly trained practitioners will always conduct a thorough examination before beginning treatment to ensure that there are no problems with your teeth and gums. You will also have the opportunity to discuss what results you can expect and how to use the whitening system properly. We provide all of our teeth whitening patients with a custom mould, tailor-made to perfectly fit your teeth. This mould will prevent the teeth whitening formula from leaking onto your gums during treatment.
Face Dental use arguably the best whitening gels available. Boutique teeth whitening is a tried and tested teeth whitening treatment that is used around the world by thousands of dentists and patients. It is fully approved in the UK and is the number one choice of dentists for home whitening. The day system uses 6% hydrogen peroxide in a pH neutral solution to protect your teeth. It also features integrated potassium nitrate to reduce sensitivity.
If you would like to speak to one of our friendly members of staff to discuss your teeth whitening options please feel free to
contact us
.